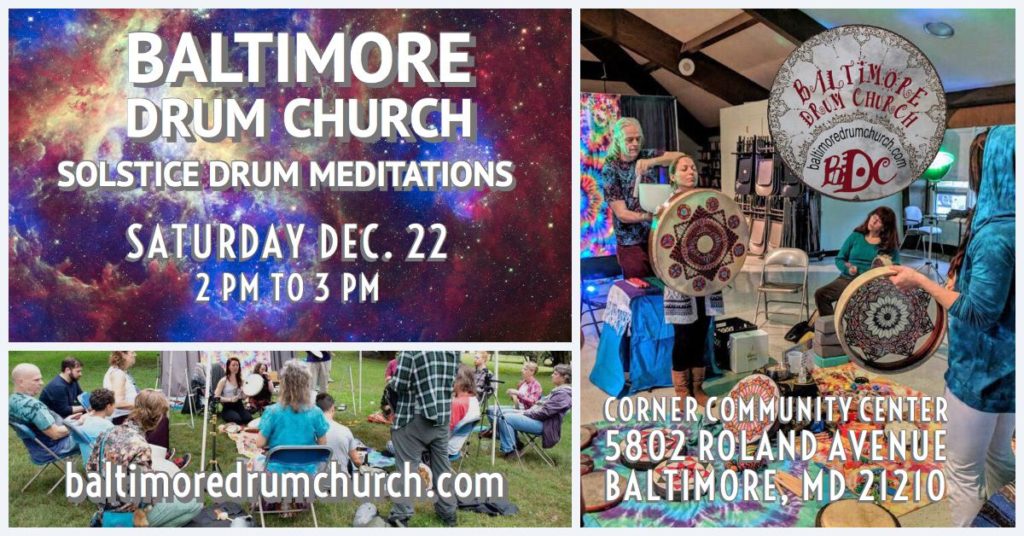 Baltimore Drum Church will be hosting our Solstice Drum Meditation on Saturday, December 22 from 2 to 3 pm. Finger food potluck to follow.
Feel free to BYOD (bring your own drum) or, we will have some as well as other percussion instruments.
Drum Church is a live, group drum meditation that facilitates connection to the Divine/ The Soul/ The Higher Self. No drumming experience required.
Drum Church is Free to attend, however, cash donations are greatly appreciated. If you don't carry cash, feel free to donate any amount to Baltimore Drum Church via PayPal.Me.